Find your classmates by decade!
Submit your news to alumni.tulane.edu/news and follow @tulanealumni on Facebook to share your memories and join the conversation.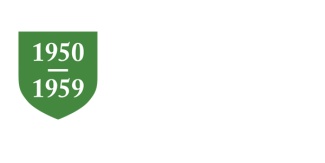 JOEL LAFAYETTE FLETCHER III (A&S '57) has written a memoir about growing up in Cajun country in Louisiana and his interaction with three distinct parts of his home state – the swampy South, the hills and woods of northern Louisiana, and New Orleans. The book is titled With Hawks and Angels: Episodes from a Southern Life (University Press of Mississippi).
SANDRA LLOYD (NC '58) has been inducted into the Florida Artists Hall of Fame. Lloyd is a painter known for her depictions of old Florida. Her paintings are done in watercolor, oil and acrylics, and her work is in many private and public collections. Lloyd is a member of the American Watercolor Society and the Florida Watercolor Society.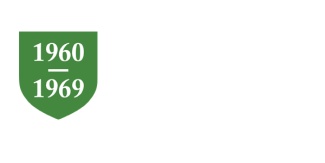 SALLIE H. WEISSINGER (NC '65) is the winner of The Gilda Prize for her first book, a memoir titled YES, AGAIN: (Mis) Adventures of a Wishful Thinker. She describes the book as a memoir about a life lived fully, the importance of deep personal connections and one woman's search for meaning. The Gilda Prize, given by StoryCircleNetwork, is named in honor of the late comedian Gilda Radner.
DAVID BERCUSON (A&S '68), an attorney in Miami, has been named by Billboard Magazine as one of the top 100 music lawyers in the United States, citing his work with various internationally known artists, record labels, managers, music publishers and music companies.
BRUCE SMITH (A&S '68) has retired after 52 years as a professor of Shakespeare, theater and sound studies at the University of Southern California, where he has also been the Dean's Professor of English and Theatre since 2003. He has also taught at Georgetown University, Smith College and Newcastle University in the U.K. Notable among his seven books is The Acoustic World of Early Modern England (University of Chicago Press, 1999), which helped establish historical sound studies as an academic field.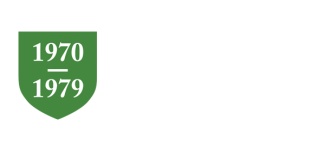 MARLENE ESKIND MOSES (A&S '72, SW '73) has been selected for Chambers High Net Worth 2023 in the category of Family/Matrimonial: High Net Worth in Tennessee. Chambers High Net Worth ranks the leading lawyers and law firms for international private wealth. Rankings are assessed on such qualities as technical legal ability, professional conduct, client service and commercial astuteness.
MARY RICKARD (NC '74), is the author of PHANTASMAGORIA: The Artistic World of Sohr. The book is about Chalmette, Louisiana, artist Jim Sohr, who learned to paint in the late '60s while imprisoned at Louisiana State Penitentiary for selling marijuana to an undercover agent. She also wrote a story for French Quarter Journal about the 1964 police raid on Louisiana's only integrated coffee house, The Quorum.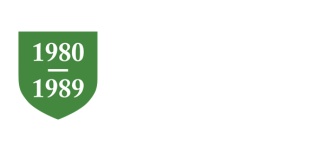 BRUCE LANDY, MD, JD (M '80), a Colorado-based urologist, has been granted a patent for a device for the non-invasive measurement of glucose.
ARTHUR BOWEN (L '81) received the Lawyer Citizen Award from the Pulaski County (Arkansas) Bar Association for his pro bono work. He was also named Mentor of the Year by the School of Law at the University of Arkansas at Little Rock. He lives in Little Rock with his wife, Rev. Melissa Ross Bowen.
BENJAMIN F. JOEL (A&S '80, B '81) was ranked 51st Best in State Wealth Advisor by Forbes magazines for 2023 in the state of Georgia. Joel is managing director, senior financial advisor and portfolio manager at RBC Wealth Management in Atlanta. He was named to the same Forbes list in 2019, 2021 and 2022.
PAUL FRIEDRICHS, MD (A&S '86) has completed four years as joint staff surgeon, culminating a 37-year career as a U.S. Air Force surgeon. He is now serving as special assistant to the president and senior director for Global Health Security and BioDefense on the National Security Council.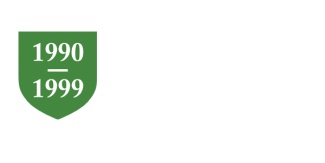 ANDREW HESS (B '90) has been named senior partner at Gartner Consulting, the consulting division of the world-renowned research firm.
MARGARET FENTON (NC '92, SW '93) has written a new mystery novel, Little White Lies (Aakenbaaken & Kent), which is the newest installment of her popular mystery series featuring the character Claire Conover, a child welfare social worker. Fenton spent nearly 10 years as a child and family therapist for her county's child welfare department before focusing on writing.
AMANDA FRYE (NC '94) has been named vice president of physician and provider relations for HCA Healthcare after more than 20 years as division vice president. Frye will provide oversight for strategic growth, initiatives and priorities.
MATTHEW MELLADY (L '94) has been appointed deputy director of the Public Safety Education and Training Center at the Maryland Department of Public Safety and Correctional Services. The center is responsible for providing training to Maryland's public safety professionals.
MARIA C. GAZTAMBIDE, PhD (B '95, SLA '01, '15) has been named executive director of the Museo de Arte de Puerto Rico in San Juan. The MAPR is Puerto Rico's national museum and is recognized as one of America's Cultural Treasures, an initiative spearheaded by the Ford Foundation. It is also a Smithsonian Affiliate and accredited by the American Alliance of Museums.
CHIA-CHEE CHIU (NC '96) is the new head of middle school at Shady Hill School in Cambridge, Massachusetts. Chiu previously served as head of middle school at St. John's School in Houston.
BEN KLEINMAN (E '96) has been promoted to counsel at the international firm Kilpatrick Townsend & Stockton. Kleinman is a registered patent attorney with expertise in software, computer architectures, consumer electronic devices, trade secret disputes and more. He lives in Novato, California, with his 10-year-old daughter.
MORGAN WOOD (NC '96) has been appointed judge in the Santa Fe County Magistrate Court by New Mexico Gov. Michelle Lujan Grisham. Wood, who has 18 years of criminal law experience in New Mexico, has served as a prosecutor in the Children's Court in the First Judicial District in Santa Fe.
LANE GREENE (TC '97) published a new style guide for The Economist called Writing With Style. He is the magazine's Spain correspondent and language columnist. He has written a regular column for The New Republic website as well as The New York Times, Slate and several other publications.
OSCAR BERNAL (PHTM '98) has been elected to the international board of Doctors Without Borders, which provides medical humanitarian assistance to people affected by conflict, diseases and disasters in more than 70 countries.
LISA USDAN, MD (NC '99) is president of the Memphis Medical Society. She is a practicing endocrinologist in Memphis, Tennessee.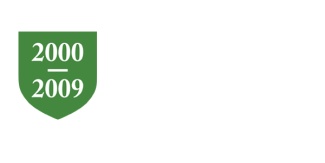 KATE MURPHY BRUNNER (NC '00) has been promoted to Youth & Family Services Principal Consultant at the Colorado State Library, where she designs and manages initiatives and research projects for youth and families. Brunner also provides resources, training and technical support to youth services librarians across the state.
GARY CHISHOLM (B '00) has been named the vice president of sales and business development for Curve Health, a Series A health tech startup that leverages an AI-driven virtual platform to lower hospital readmissions for seniors in skilled nursing facilities. He lives in the San Francisco Bay Area with his family.
CARRIE JOHNSTON (NC '02) is the director of research and scholarly initiatives at Southern Methodist University Libraries. She previously served as digital humanities research designer at Wake Forest University and was a postdoctoral fellow at Bucknell University.
BOBBY FLANDERS (TC '03) successfully completed the Harvard Kennedy School's Senior Executive Fellows program. The professional development program is a four-week program that helps executives sharpen their leadership and management skills. Flanders is deputy chief of staff for the Office of the Chief Information Officer of the U.S. Department of Health and Human Services.
MARANDA C. WARD (PHTM '03), assistant professor and director of equity, clinical research and leadership at The George Washington University School of Medicine & Health Sciences, was selected as one of 14 scholars as part of the national 2023-24 cohort for the Engaged Scholars Initiative. Scholars are nominated by institutional leaders and selected for their commitment to centering equity in their civic and community engagement work. She recently discussed the significance of Juneteenth on a segment of "Good Morning Washington" on ABC Channel 7.
MONIKA GERHART (SLA '04) launched Green Bayou Solutions, a company that helps deploy state and federal resources to people and projects dedicated to solving the greatest climate, energy and equity challenges. Most recently, Gerhart led the legislative and regulatory portfolio at the state and federal levels for the city of New Orleans, including all departments and agencies.
JULIE BABIN (A '06) announces the rebranding of architecture firm studioWTA as Practis. Led by Babin and Tracie Ash (A '02), the firm specializes in modern designs and has an extensive portfolio that includes residential, hospitality, commercial and institutional projects. Babin and Ash are licensed architects in Louisiana, Mississippi, Alabama and New Jersey.
KIRA FLEITMAN RAMDAS (NC '06) graduated with honors from Texas A&M's College of Veterinary Medicine and was selected as an emerging leader in feline medicine to attend the Veterinary Leadership Conference of the American Veterinary Medical Association. She is a certified Cat Friendly Veterinarian and, after several years on the board, was recently elected president of the American Association of Feline Practitioners.
E. M. LIDDICK (L '07) is the author of a new memoir, All the Memories That Remain: War, Alzheimer's, and the Search for a Way Home. Liddick is a veteran of the Marine Corps Reserves and the Army's elite 75th Ranger Regiment. He served as a judge advocate during the war in Afghanistan. He lives in Northern Virginia.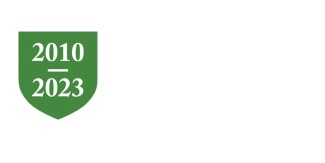 LEE P. GARY (PHTM '10) is a contributing author to the handbook The Water Professional's Guide to Infectious Disease Outbreaks by Professor Mark Sobsey of the University of North Carolina at Chapel Hill. Gary contributed to Chapter 4, titled "Understanding Risk and Knowledge Gaps." The handbook was published by the Water Environment Federation.
CAITLIN SWINDELL (SLA '12) has joined the Lowe Art Museum at the University of Miami as the curator of collections and exhibitions.
SARAH GERSTEN (SLA '13) is executive director and general counsel for the Last Prisoner Project, a nonprofit organization dedicated to cannabis criminal justice reform. The group has helped secure the release of over 40 individuals incarcerated for cannabis offenses, dispersed over $2.5 million in grant funding to constituents, and helped pass impactful state legislation and federal reforms.
KRISTIAN ARMOUR-WILLIAMS (SoPA '17), a Brooklyn-based digital artist, celebrated the opening of his first solo art exhibition, "Rounding the Corner," at Conduit Gallery in New York City. His work explores the emotional states that he experienced during the COVID-19 pandemic.
DEVON FOGARTY (PHTM '18) is part of a team of maritime archaeologists being credited with the discovery of an underwater 19th-century quarantine hospital and cemetery from the Civil War era in Dry Tortugas National Park near Key West, Florida. At the time, Fogarty was a graduate student at the University of Miami. The team also included staff from Dry Tortugas National Park, the National Park Service's Submerged Resources Center and the Southeast Archeological Center. Fogarty is currently pursuing her PhD from the University of South Florida in Tampa.
BRIAN MOUNCE (L '21) has been nominated to serve as the Tennessee Bar Association's House Delegate Representative for West Tennessee for the Young Lawyers Division.